Mid January Emily, Mike O., and myself milled some poplar pieces I got from Home Despot on the router table to make counter edge material. I wanted something fairly hard, would wear, and that complimented the black surface (cheap was important too). I also  needed to source a relatively cheap miter box to cut the angles accurately for nice finish. I ended up purchasing one from Lowes (similar available on Amazon, etc.)
The poplar was notched (as seen below), adhesive applied, and air-nailed to the edge of the countertop material (MDF + laminate top). Normal home countertops do not have this feature because they often are not mobile with items sliding around on the top. This is a common feature in boats where 'level' might be a relative term. I installed something very similar to this in my VW Camper "Zesty" (Oak) and it has performed quite well.
Fairly easy, and after some basic treatment to prevent moisture damage, it should look really nice (ash trails in the grain).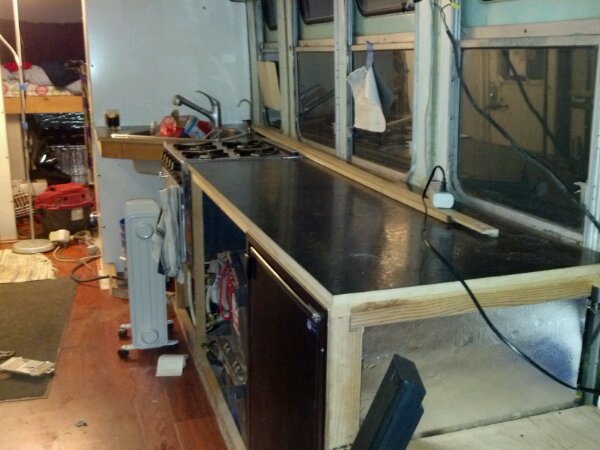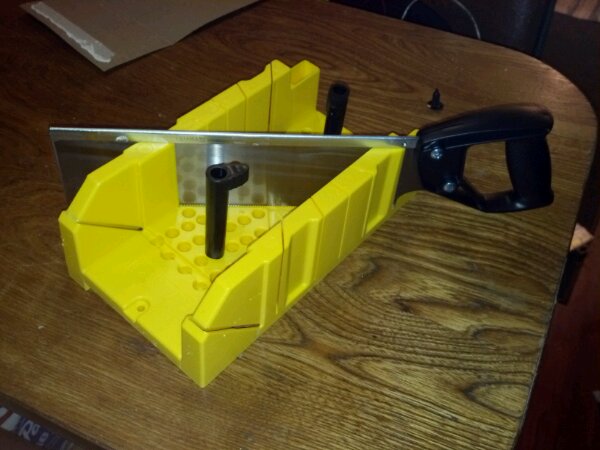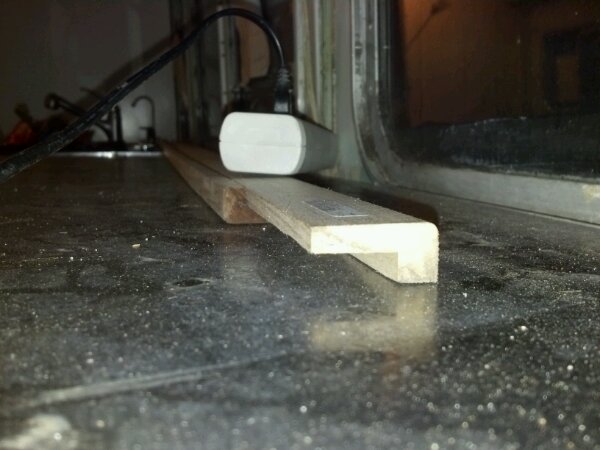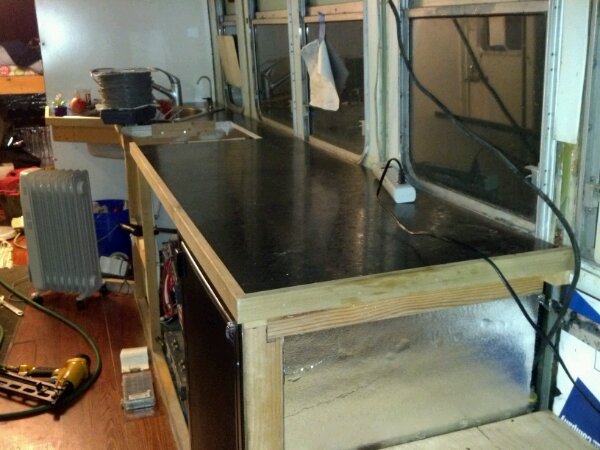 All in all, ended up looking pretty good. A little sanding on the corners to knock off the dangerously sharp 90 degree edges and it should be good. As a warning, always point your nail gun down, and aim for the bottom half of the MDF when shooting nails into the counter edge. This bit me on the VW, and even here one lifted the surface and produced a crack. Easy repair but annoying as any amount of water that enters over the years will swell the MDF and cause problems.